cHARITABLE GAMING LOCATIONS GAMING LIC# 00594
HOOLIGANS LAKESIDE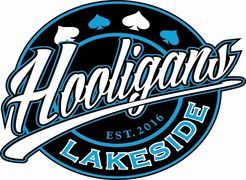 CORMORANT PUB
THE INN STEAKHOUSE & SALOON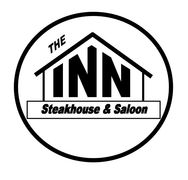 PIT 611
Cormorant, MN
Pull Tabs Daily
Thursday Meat Raffles @ 6:00 PM June - August
Sunday Meat Raffles @ 3:00 PM September - April
Sunday Bingo @ 3:00 PM September - April
Cormorant lakes sportsman's club charitable contributions
American Cancer Society Scouts-Eagles
Audubon Rescue T.I.P. (Turn in Poachers)
Lake UFFDA (United Foundation For Disabled Archers)
Sunnyside Care Center Becker Soil & Water
Let's Go Fishing Conservation - Youth Contest
Becker County Youth Trap Shoot Boys and Girls Club of Detroit Lakes
Camp Fire USA Duck Unlimited- DL Lakes Area Ladies
CLSC - Birdhouse Project Ducks Unlimited - Pelican Rapids
CLSC - Firearm Safety Frazee Public School
CLSC - Food Plots LPA Scholarship Awards
CLSC - Youth Fishing Derby LPA Elementary School- Deep Portage Camp
CLSC - Youth Trapper Education Becker County Fair Association
Cormorant Lions Natural Resource Center
Cormorant Daze Boy Scouts Troop 659
Cormorant Township CLSC- Lake Aeration
Detroit Lake Public Schools CLSC - Youth Fishing Trip
Detroit Lakes Rossman School CLSC - Youth Pheasant Hunt
Detroit Lakes Youth Firearms Safety Minnesota DNR
Hawley Public School Mahnomen Area Sportsman's Club
Lake Eunice Township Essential Health
LPA Community Education National Wild Turkey Federation
LPA Elementary School Pheasants Forever- Ottertail County
LPA Youth Golf Pheasants Forever - Pelican Rapids
LPA Trap Team Ruffed Grouse Society
MN Deer - Hnters-Clay/Wilkin Chapter Scouts(Boy) Troop 755 Camp Wilderness
MN Water Fowlers - Camp Woodie Scouts(Girl) - Troop 755
NWTF - Ottertail Scouts(Cub) Pack 654
NWTF - Red River Balley
Many local individual hardship donations
Donation request are reviewed monthly
If you have a donation request it must first be presented to our board, at their first Thursday of the month meetings. The meeting begins at 7:00PM.